Take a drive to Broken Hill so Patty can see the contrast of scenery. A relatively easy 516km one way trip that takes about 5.5 hours of driving.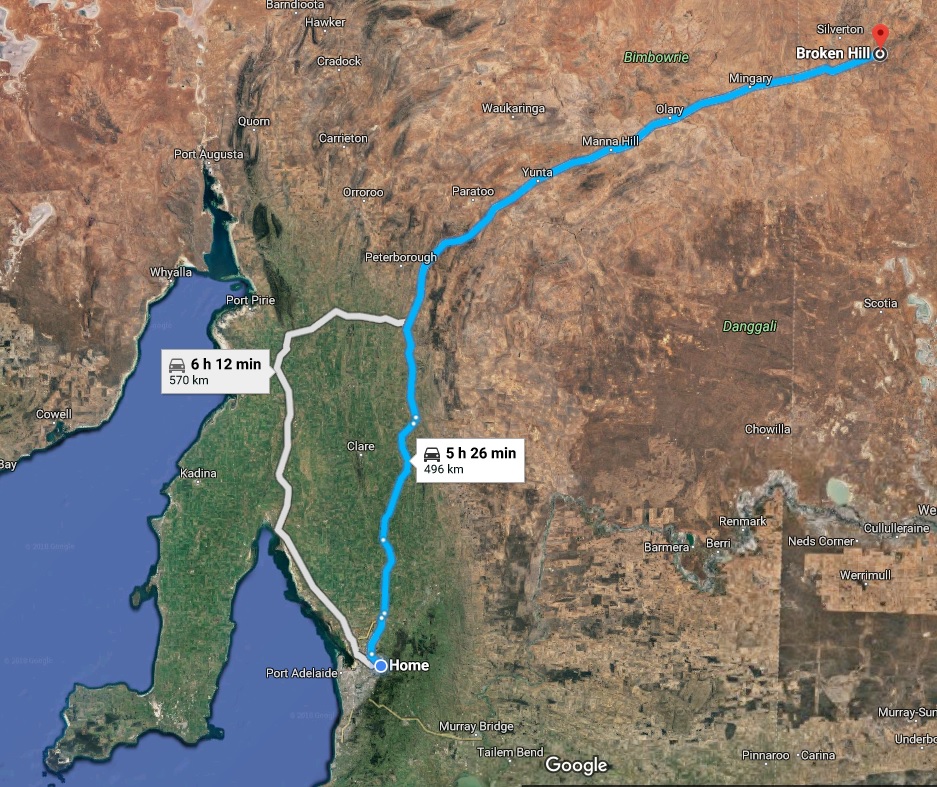 A quick stop for a selfie to post to Facebook then onto Broken Hill which is another 47 km (29 miles).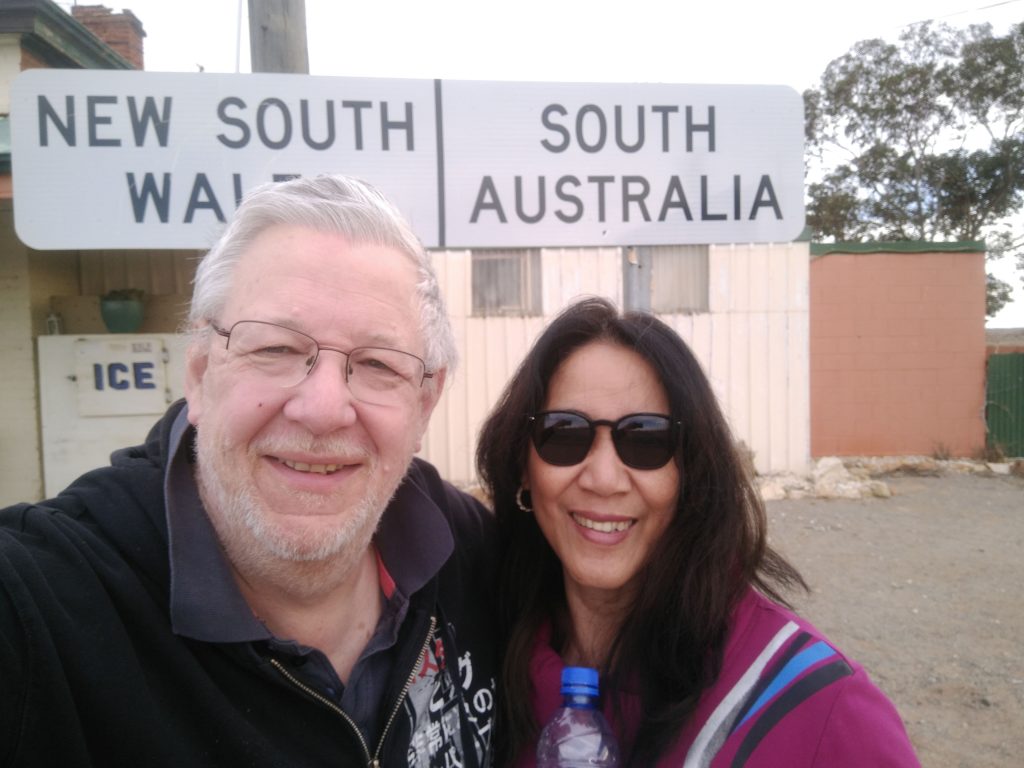 Fuel and other services on Australian outback roads
The distances are very significant between houses let alone towns with services. When you come across a fuel station, you should consider half a tank as empty. It is not unusual for the next fuel station to be 200 km (125 miles) or more away.
A handy tool on the internet is Petrol Spy which also has an app for android and probably IOS too.
Interestingly, diesel was cheapest at a self service depot in Tarlee, SA about 88km north of Adelaide leaving 427km to Broken Hill.
Broken Hill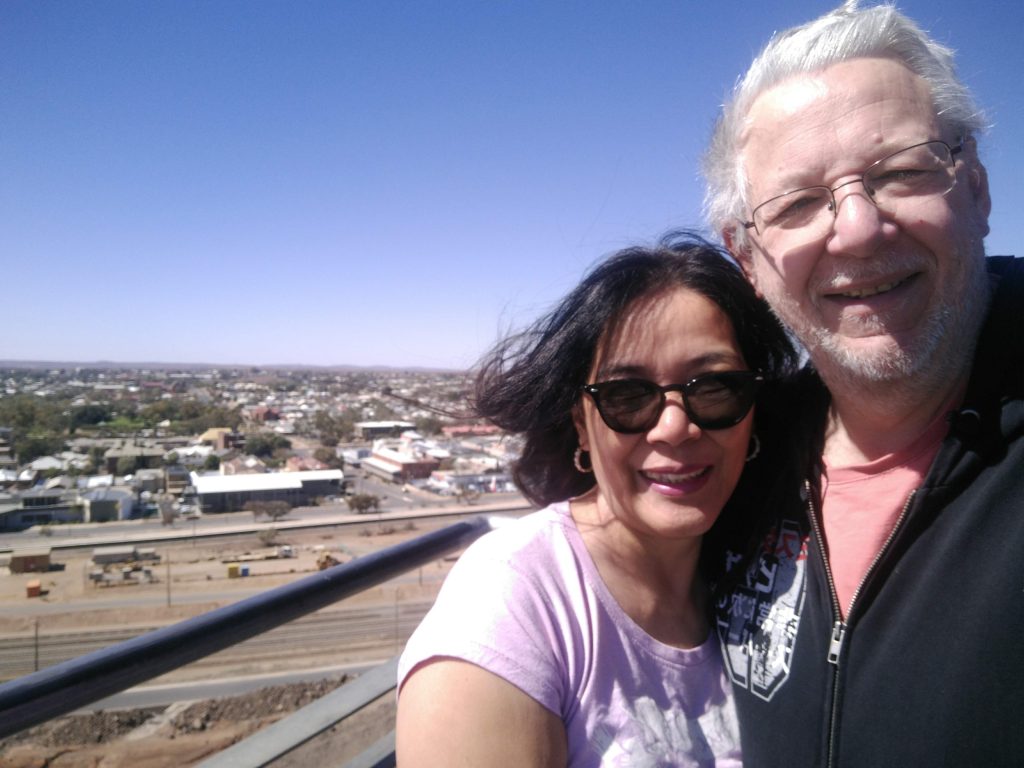 Broken Hill is a mining town with population of about 17,814 (2016 census). It's very dry with an average rainfall of 235 mm (9 inches). Mining of the ore body discovered in 1883 in the area produces Silver, Lead and Zinc.
The town has a long history of water shortage because of it's location. The current method is a 270km pipleline from Wentworth on the Murray River which is south of Broken Hill that delivers 37.4 megalitres (9.9million US gals) per day of water.
Find out more history about Broken Hill from the Wikipedia page or from the local council web site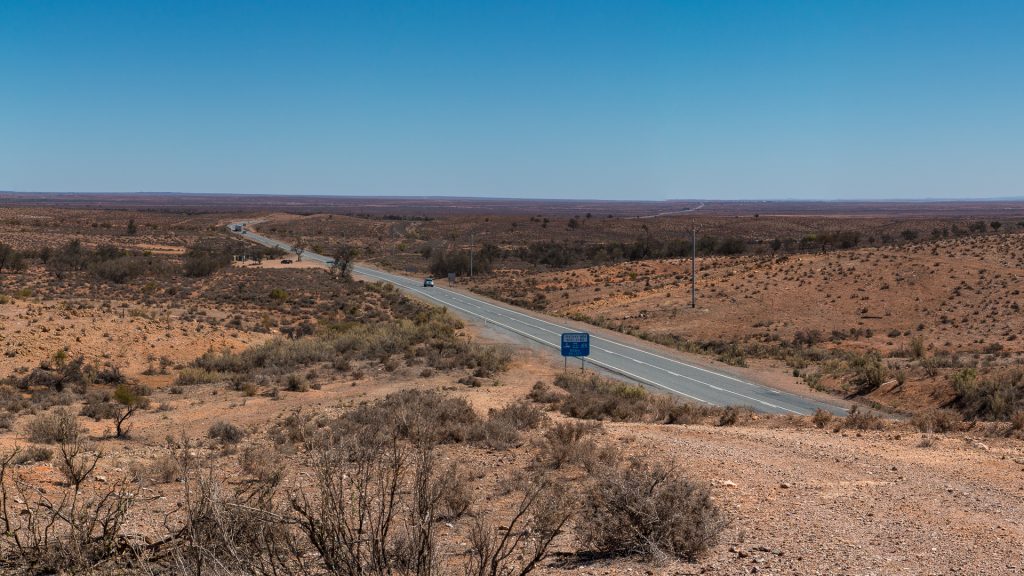 The remarkable contrast in landscape amazes. On the same road you can be in the middle of this arid desert and soon after you are in the middle of lush beautiful fields of color.